SOLUTIONS
TRAINING
Our training programs are specially designed to help translators and translation company owners attain new job skills, update old skills, change their outlook and behavior, develop positive relationships and identify long-term goals to aid in the growth of their language business.
COACHING
Latitudes coaching programs are specifically tailored to help you achieve heights in your language business that you would be unlikely to obtain on your own. Through a guided process, our growth coaching approach instills best practices and leadership competencies along with a laser focus on taking action and getting to results.
CONSULTING
Latitudes consulting services are focused on results. We work with you on strategy, planning and problem solving, and help you develop business and marketing skills and knowledge to leverage your time and money to create your next-level translation business.
About US
Hi there! This is Marcela Arenas, founder of Latitudes Training, Coaching & Consulting. Since 2009 we have helped lots of translators and LSPs grow their businesses consistently and effectively.
Your success is our utmost priority!
From marketing strategies, personal and corporate branding techniques, freelance-to-language company transitioning tips and best customer service practices for language service providers to customer satisfaction assessments, our goal is one: to provide everything you need to know so you can grow your language business consistently and effectively.
YEARS IN THE LANGUAGE INDUSTRY

PERCENTAGE OF SATISFIED CLIENTS

YEARS OF GLOBAL MARKETING AND BUSINESS EXPERTISE

PROFITABLE RESULTS
OUR MISSION
ABOUT THE FOUNDER
Marcela Arenas, MBA
Marcela Arenas, MBA, is a globally expert entrepreneurial marketing and business coach and consultant with over 30 years of experience, who is passionate about helping others succeed. Through her enthusiastic and high-energy approach, she partners with translators, solopreneurs, entrepreneurs, and small business owners around the world as well as professionals from culturally diverse backgrounds to help them discover their unique skills and strengths. Her goal is to equip them with the tools to effectively communicate their value to attract more clients, expand their services, look for new opportunities, and develop their own brand in local markets or the international arena.
LATEST NEWS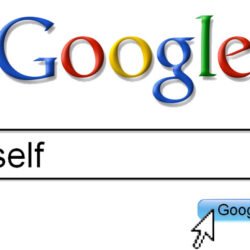 Your clients and prospects will most likely be conducting an online search of you before even considering your services. What will they find when they Google your name or business? Something as simple and silly as an embarrassing photograph or a personal twitter account that shows you acting unprofessionally can be enough to immediately turn[…]
Previous
Next